Digital Marketing Services
All Your IT Solutions (AYITS) – Your premier digital marketing services provider! As the best digital marketing agency in Florida, we are a leading full-service marketing agency specializing in delivering outstanding solutions to enhance your online presence and drive business growth. Our expertise extends to boosting your brand's visibility on social media platforms, implementing cutting-edge SEO techniques to optimize your website for search engines, and maximizing your ecommerce potential. Our dedicated team of experts is committed to ensuring your business achieves the highest levels of success in the dynamic digital landscape.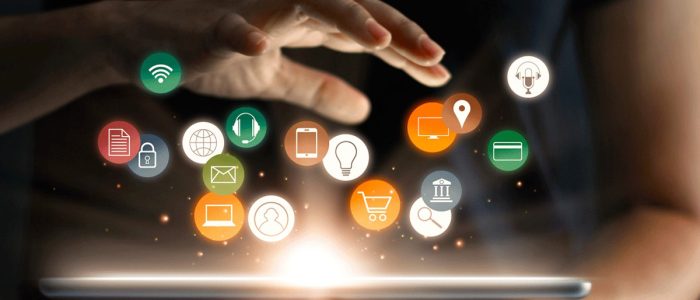 Why Choose Us as Your Digital Marketing Agency in Miami?
Extensive Industry Experience: With years of experience in the digital marketing industry, we understand the ins and outs of online marketing. Our team of experts stays updated with the latest trends and best practices to ensure your business stays ahead of the competition.

Customized Strategies: We believe in tailoring our strategies to fit your unique business goals and objectives. Our team will work closely with you to develop a customized digital marketing plan that aligns with your brand identity and resonates with your target audience.

Comprehensive Services: As one of the leading digital marketing agencies in Miami, we offer a wide range of services to cover all aspects of your online presence. From search engine optimization (SEO) and pay-per-click (PPC) advertising to social media management and content marketing, we've got you covered.

Proven Results: We have a track record of delivering measurable results for our clients. Our data-driven approach allows us to continuously optimize campaigns, ensuring maximum ROI for your marketing budget.

Transparent Reporting: We believe in transparency and accountability. Throughout our partnership, you'll receive detailed reports outlining the performance of your campaigns, including key metrics and insights. We'll also provide recommendations for further improvement.
Don't Settle for Less – Choose the Best Digital Marketing Agency in Miami!
When it comes to digital marketing agencies in Miami, we strive to be the best. We're passionate about helping businesses succeed in the digital realm, and we have the skills and expertise to make it happen. Let us be your trusted partner in growing your online presence and achieving your business goals.
Book AN APPOINTMENT FOR A FREE 30 MINS CONSULTATION.